AR PRINT design PRICES
Quick view sample prices for Augmented Reality + Print Design + Printing
AR SETUP
INITIAL AR SETUP
Basic Setup of x 1 AR Interactive Scene for Print Interaction -

INITIAL SETUP AR STAGE, SCENE 1, Anchor Image & AR/QR 
AR CONTENT
PREPARE DIGITAL ASSETS
Existing video/sound - conversions
Existing Animation - conversion
Existing 3D model or 3D animation

Graphics: Buttons/Icons x 3 per set

Text panel conversions to image

For creation of new media content we will quote individually per project, prices dependant on complexity of work.
AR INTERACTION
UX/UI DESIGN & TESTING
User Interface/Experience Design

Interaction Design per scene

Testing of AR experience
* AR Print Design Costings: PRICES SHOWN ABOVE ARE EXAMPLES OF AR INTEGRATION COSTS ONLY.
THEY DO NOT INCLUDE PRINT DESIGN AND/OR PRINTING COSTS.
For complete packages including print design and print/finishing please contact us for an estimate.
Augmented Reality PRINT FULL SERVICE DESIGN PRICES
AR Print Design prices for your project can vary considerably, we can quote accurately after discussing your project.  We do offer generous discounts on multiple orders of the same print product and design type.  Please do contact us for an accurate estimate of your individual project cost.  We quote individually for greeting card design and book design projects. Prices vary depending on the complexity of the project, whether there is existing media or you need new media creating (such as video, animation, 3D models).
AR + PRINT + DESIGN PRICES
FULL SERVICE FROM LAYOUT DESIGN AND AR ENHANCEMENT TO FINAL PRINT PRODUCTION OF FINAL PRODUCT.
PLEASE CONTACT US FOR AN ACCURATE ESTIMATE FOR YOUR PROJECT.
AR INTEGRATION
FOR AR INTEGRATION IN YOUR EXISTING PRINT ITEMS, SUCH AS BUSINESS CARDS, FLYERS, POSTERS ETC.
PLEASE CONTACT US FOR AN ACCURATE ESTIMATE FOR YOUR PROJECT.
Contact us today and discover the endless possibilities. we transform your business for success.
CONTACT FORM
Find out how we can transform your business, with amazing AR Print, AR AI Web design, Augmented Reality and Artificial Intelligence technology. We look forward to working with you!
FREE CONSULTATION
Book online now for your FREE 30 minute consultation with us
 This could be the start of something amazing!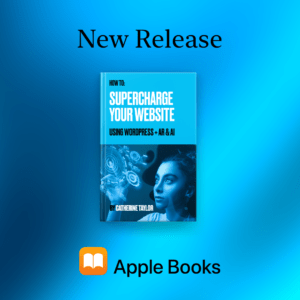 NEW RELEASE!
From Apple Books and Amazon Kindle
We have published this book as a comprehensive roadmap designed to help both newcomers and experienced users. It will help you to understand how to both create and manage amazing and successful websites using WordPress. Also included are several sections  on how to supercharge your website with Augmented Reality and Artificial Intelligence. Much of the information also applies to Web Design in general, regardless of the platform you are using.
Download 'Supercharge Your Website' today!
MAKE IT
DIFFERENT
MAKE IT
FAST
MAKE IT
BEAUTIFUL
MAKE IT
WORK
WHAT WE BELIEVE
Make it DIFFERENT
Make it FAST
Make it BEAUTIFUL
Make it WORK
WHERE WE ARE
LONDON SW16
UNITED KINGDOM