AR BOOK DESIGN
No app needed (Web AR – works in the browser) Just use your smart device camera, scan the QR code and hold over the printed pages; watch and listen as the book comes to life with sound, music, narration, animation, film, games and interaction!
AUGMENTED REALITY PRINT
PRINT COMES ALIVE WITH DIGITAL MEDIA!
Animation
Create a print experience!
INTERACT
Digitally Interact on the page!
AUGMENTED REALITY BOOK DESIGN
BRINGING BOOKS TO LIFE!
We create the layout of your book to your required standard book format.  You provide the images and text content of your book and advise us what digital content is required.  We can create new images, illustrations and digital content if necessary.  During the consultation, we will discuss the type of digital interaction, animation or film, sound, narration and music content required.
Once the layout is completed, the integration with AR content is developed and tested.  We can hand over the complete book digital files or arrange to have it printed and bound by our Graphic Print Specialist on your behalf.
You can create anything from a simple picture book to an illustrated novel or interactive large format photo book where the pictures come to life with film, sound, music and interaction.
This beautiful interactive book is laid out in a traditional way but hides amazing secrets within its pages!
FREE CONSULTATION
Creating an AR book is quite a complex process.  We try to keep things as simple as possible, with a structured system and a FREE consultation before we start work.
AR BOOK DESIGN
The Night Before Christmas is an Augmented Reality Book designed to be interactive and bring print to life.  Sound effects, music, animation and interaction make this real print book into a magical experience!
ILLUSTRATION
We can provide original illustration content for your book, if required.  Our in-house artists will create a beautiful illustration that enhances your text and both captures and holds the reader's interest.
LAYOUT
We will layout your book design in the appropriate format and to industry print standards.  Your layout will be professionally created and user tested for accuracy, consistency and aesthetics.
AR PRINT DESIGN
This is the exciting part where your book is brought to life with Augmented Reality enhancements.  Choose to have your text narrated, pages come to life with animation sound, music, video & games!
book files
We can provide the finished book files in a variety of formats, the most usual are PDF and/or InDesign.  You can arrange to have the book printed yourself or we can do this for you with our printers.
AR BOOK PROJECT 1
THE NIGHT BEFORE CHRISTMAS
THE NIGHT BEFORE CHRISTMAS
This unique new 32 page illustrated traditional poem/story has been brought into the 21st Century with digital sound and animation! Enhanced with Augmented Reality technology.   Explore the pages by touching the screen images to find more hidden digital content such as sound effects, interaction and animation.  A one of a kind book, designed and produced by Cat Taylor.
AVAILABLE TO PURCHASE NOW FROM WIZHEZ.COM
THE MATSUYAMA MIRROR
This one of a kind, utterly delightful and poignant limited edition hand-bound story book, like its Augmented Reality pages, is much more than at first meets the eye. Scan the printed pages with either your smartphone or tablet and the free Zappar App and watch in amazement as each page comes to life with music, animation and sound effects. You can even listen as the story is narrated! The book aims to engage and encourage participation for children in their understanding of emotional self awareness and empathy.
THE MATSUYAMA MIRROR AVAILABLE NOW FROM WIZHEZ.COM
The original book is hand made: large format hard back
Augmented Reality Book Design with music, animation and sound
Cloth covered/hand-bound.
32 page picture book.
210gsm photo matte stock.
With mirror board detailing.
Limited edition print version available.
Contact us today and discover the endless possibilities. we transform your business for success.
CONTACT FORM
Find out how we can transform your business, with amazing AR Print, AR AI Web design, Augmented Reality and Artificial Intelligence technology. We look forward to working with you!
FREE CONSULTATION
Book online now for your FREE 30 minute consultation with us
 This could be the start of something amazing!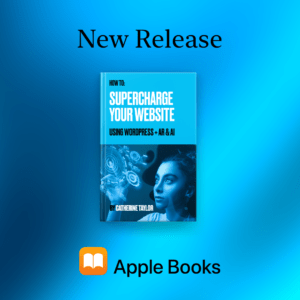 NEW RELEASE!
From Apple Books and Amazon Kindle
We have published this book as a comprehensive roadmap designed to help both newcomers and experienced users. It will help you to understand how to both create and manage amazing and successful websites using WordPress. Also included are several sections  on how to supercharge your website with Augmented Reality and Artificial Intelligence. Much of the information also applies to Web Design in general, regardless of the platform you are using.
Download 'Supercharge Your Website' today!
WHAT WE BELIEVE
Make it DIFFERENT
Make it FAST
Make it BEAUTIFUL
Make it WORK
WHERE WE ARE
LONDON SW16
UNITED KINGDOM